Little ones spend countless hours playing, sleeping and growing in their nurseries. So ensuring this room is a safe, healthy space is important for a child's development. Incorporating greener, more Earth Friendly products into baby's bedroom can not only be gentler on the planet but can help create a healthier, more natural sleeping environment for infants and toddlers.  Here are a few helpful tips for a more natural nursery.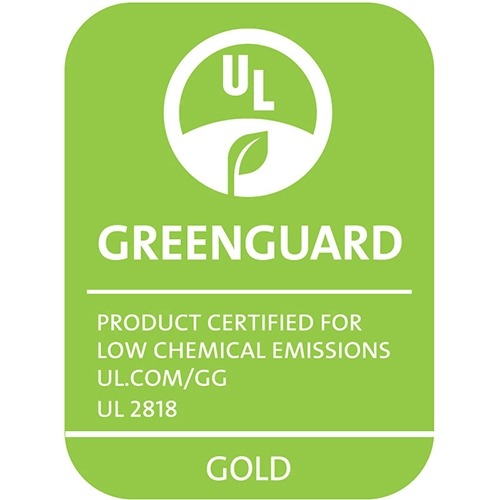 Look for the GREENGUARD GOLD seal
When shopping for a crib mattress, look for one that has GREENGUARD GOLD Certification.  This means the entire mattress has undergone strict laboratory testing for indoor air quality and low chemical emissions. Crib and toddler bed mattresses that have been GREENGUARD GOLD Certified help create a healthier indoor sleeping environment. You can find mattresses with cotton fabric covers and cushioning in the Sealy Natural line of crib mattresses.
Use Bedding with Organic or Natural Materials
Crib mattress pads and other baby bedding can do more than keep baby cozy. When you choose organic/natural bedding materials, you can keep baby comfortable and be gentle on the environment. A crib mattress pad with cotton materials is soft and absorbent for babies and offers natural comfort. For instance, the Sealy Quilted Crib Mattress Pad has a 100% natural, organic cotton top. Plus, it offers a durable polyester cushioning for comfortable softness.
Related Article: Limiting Allergens in the Nursery
Go Green when you Clean
Regularly cleaning baby's room helps reduce allergens and keeps their sleeping environment healthier.  There are many eco-friendly, plant-based brands with baby wipes, cleaning sprays and hand sanitizes for kids, parents and baby's room. When washing baby's crib sheets and bedding, use the cold-water wash cycle to cut down on energy usage (and save money!) and look for laundry detergents that are natural or free of toxins and other harsh chemicals.
Consider Grow-With-Me Products
Not only are multi-function baby products great space-saving solutions, they can also help create a green nursery and playroom. This can mean less packaging and less waste, which is better for the environment. Convertible cribs go from infant crib to toddler bed to daybed to full-size bed with the addition of a few accessories.
Other ideas for creating a greener nursery for baby include using eco-friendly diapers and selecting a No-VOC paint color. Also be sure to look for BPA-Free toys and bottles. When searching for a high-density foam crib mattress, be sure to find a CertiPUR-US certified foam. Each of these tips can be a step toward a healthy sleeping environment and a greener planet!