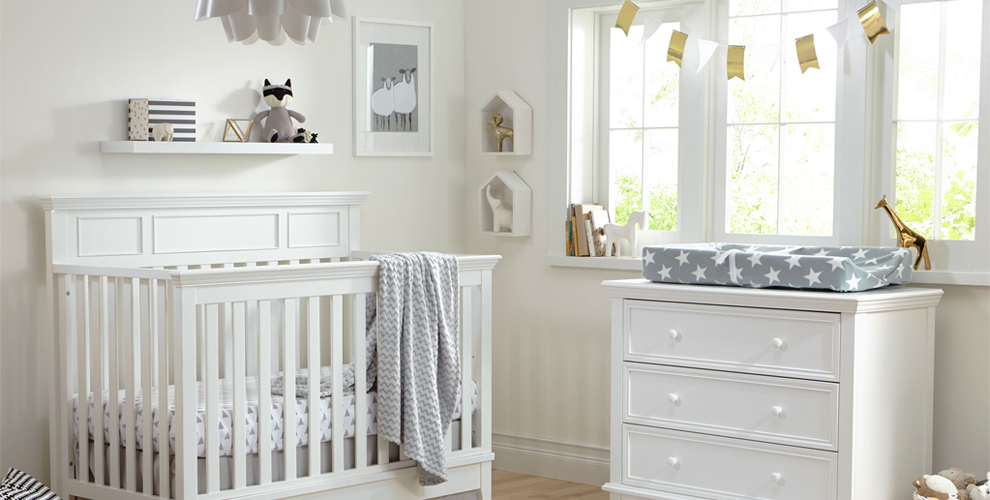 You want your baby's nursery to be peaceful, beautiful and above all safe. Window treatments need to be both safe and functional as well as stylish. Here are few tips for just the right window covering.
Safety
The most important factor to take into consideration when deciding on window treatments for your baby's bedroom is safety. You want to avoid floor length, trailing curtains pooling or lying in a puddle on the floor as the baby might try to pull up on them. Also, stay away from anything that comes with a long cord typically found to control blinds and shades, avoid any kind of string which are a choking hazard.
Lighting
The window treatments in your baby's room control how much natural light is let in through the window. Trying to get baby to sleep during the bright light of day is difficult if you don't have something covering the window. Your options are going to depend on where in the house your baby's room is located. White sheer curtains might be sufficient if the baby's window does not receive direct sunlight but it is probably best to go with a heavier, dark-colored curtain instead.
Noise
Noise is another consideration. This may not be a problem if you live in a more rural area. However, if you live in a big city and your baby's window faces the street, noise reduction is definitely needed. There is no such thing as a soundproof curtain, but curtains made from felt or velvet have been found to reduce noise. The only downside to noise reduction curtains is that they aren't that elegant looking and tend to be rather expensive.
Hardware
Finally, always make sure there are no loose hardware pieces, holdbacks or curtain rods that could fall on your child. Everything needs to be securely fastened and held in place.